Posted on February 14, 2019 by Sidney Gonzalez in News
Sidney Gonzalez
Chronicle Reporter
The results are in for the Academic Decathlon and Hollywood High has some notable award winners including three gold medals.

The Academic Decathlon is as the name suggests an academic competition consisting of seven knowledge tests which were completed at Hollywood for our own students. These knowledge tests consist of Art, Economics, Literature, Math, Music, Science and Social Science. After completing them, students later went to Edward R. Roybal Learning Center to complete the rest of the decathlon consisting of an essay, speech, interview. Students also competed in the fast-paced Super Quiz at this location, a challenge which is held live.

This year, the the topic focused on was the 1960s, which can be often referred to as a transformative time, with changes all around the United States from protests for civil rights and full women's rights to the Vietnam war and rock and roll.

Stacey Kasai, a SAS senior is the team captain of the Academic Decathlon team at Hollywood. She won a medal for leadership/inspiration. For this portion, she had to read off flashcards which were used to challenge each other in vocabulary, as well as assign roles and act out Tom Stoppard's play "Rosencrantz and Guildenstern Are Dead".

"It was really fun, we did a lot better than we thought we did. We placed 24th out of 57 which is a huge jump from last year," she said.
This year has been the highest score that Hollywood has seen, before the highest was 26th place.
Jose Salazar, SAS senior, won a gold medal in the interview portion, with a perfect score alongside. The interview portion consisted of two interviews, one that had been prepared and another impromptu. He describes the process as consisting of a 20-30 second introduction followed by responding to questions for about five minutes.

"No, I didn't think I was going to win," he said. "I was really surprised because I wasn't at the awards ceremony."

He was notified of his win through a text from a friend who did attend the ceremony.
Another award recipient, Carmen Muñiz, an eleventh grade SAS student, won a gold medal in the essay and plaque for highest score on the team. She wrote her essay on Lyndon B. Johnson, the 36th president of the United States, and his plan against poverty, as well as society in America. The students received three prompts for the essay, and Muñiz prepared the night before by watching an interview on the 60s and going over booklets.

"Decathlon gets a rap and is assumed as a nerd competition, but when you actually do it, it's very fun. It has its own difficulties because it is a competition, but it is manageable to do well in," said Muñiz. "You and your friends should join because it's fun to do, especially if you are on a team with people you know."
Posted on January 24, 2019 by Sidney Gonzalez in News
Salma Rodriguez and Sidney Gonzalez
Chronicle Reporters
Now that school is back in session, many students are still wondering if their absences will affect them. Seniors are especially worried about the absences being used against them towards their progress to graduation.

Ethan Kong, an SAS senior said, "As a senior, absences matter and we weren't doing anything so I would be mad if they did count."

Ms. Hernandez, a staff member in the attendance office helped put an end to all the confusion and one main concern surrounding attendance during the strike,"Students must bring a note to the attendance office to make clear them."

The note must include the reason for the student not attending school, and be turned in to the attendance office. Absences will still be marked, but turning in a note like this will determine what type of absence it will be. A turned in note will mark the given absences as excused, if no note is turned in, absences will be considered unexcused. The good news for worried seniors is that their absence during this time will not be affecting their graduation at all.

Regarding the period of the strike, the attendance throughout the district fell on average 80%. As a result, many students ended up not attending school at all.

"I came the first day, but I felt that the district was using our attendance to benefit themselves," an SAS senior Monica Sanchez said.

Students should make sure they keep these absences excused and turn in these excused notes.

Posted on November 16, 2018 by Sidney Gonzalez in Uncategorized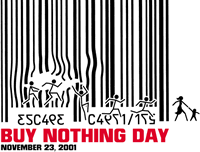 Sidney Gonzalez
Chronicle Reporter
Everyone has heard of the ever so popular Black Friday.
Whether through companies and stores claiming unbelievable deals or the fights that ensue and go trending online, chances are that you are familiar with this. Black Friday typically takes place the day following Thanksgiving, this year Thanksgiving celebrated the 22nd  and Black Friday the 23rd.
Traditionally, around this time, people are used to waking up at ungodly hours such as 4 a.m. or staking out overnight at their favorite stores while another special day passes by.
Buy Nothing Day began in 1992 by Canadian artist Ted Dave. The holiday is a response to the root of Black Friday: consumerism. Basic ideals behind consumerism are the beliefs that buying largely and spending money will benefit society as a whole, but more particularly, the economy.
Buy Nothing Day is combatting this belief and saying no to the companies and businesses in partaking in this chaotic day of shopping. More than a economic message, it hopes to send a societal message, that it isn't necessary to feed into this large consumption of goods, which can more often than not result in accidents.
Mostly every year on Black Friday, there are reports of fights and trampling amongst people trying to buy these on-sale items.
Regardless of which you will be taking part in, make sure to keep yourself safe this shopping season.
Posted on October 26, 2018 by Sidney Gonzalez in Features
Sidney Gonzalez
Chronicle Reporter
Hollywood Forever cemetery will be hosting a Día de los Muertos celebration .
This year's event will focus around the mother of the moon, stars, and sun, Aztec goddess, Coatlicue. She is the representation of both the womb and death, creating life and welcoming those being to Death later on.
The event, celebrating the Mexican traditions of honoring the dead will take place Oct. 27 from noon to midnight. General admission is $25 and seniors and children under 4 are free until 4 p.m. The event will have street vendors from around Los Angeles, and will also offer traditional Mexican food. Arts and crafts vendors will also be scattered throughout. Make sure to come dressed in your best Day of the Dead attire, because there will be a costume contest. Altars built by families to honor loved ones will be featured throughout the cemetery, which will be judged and awarded prizes. A ceremonial procession will present Aztec blessings and more from 2 p.m. to 2:30 p.m.
A focal point of the event will be the performances. There are 5 different stages and throughout the day have many different theatrical as well as musical performances. All day round, Aztec ritual dances will be taking place with dancers dressed fully in traditional costumes. There will also be smaller performances such as Metralleta de Oro, Ballet Eterna Juventud, Los Coyotitos, and many others including Panteón Rococó.
Hollywood Forever Cemetery
6000 Santa Monica Blvd.
Los Angeles, CA 90038
Posted on October 4, 2018 by Sidney Gonzalez in Features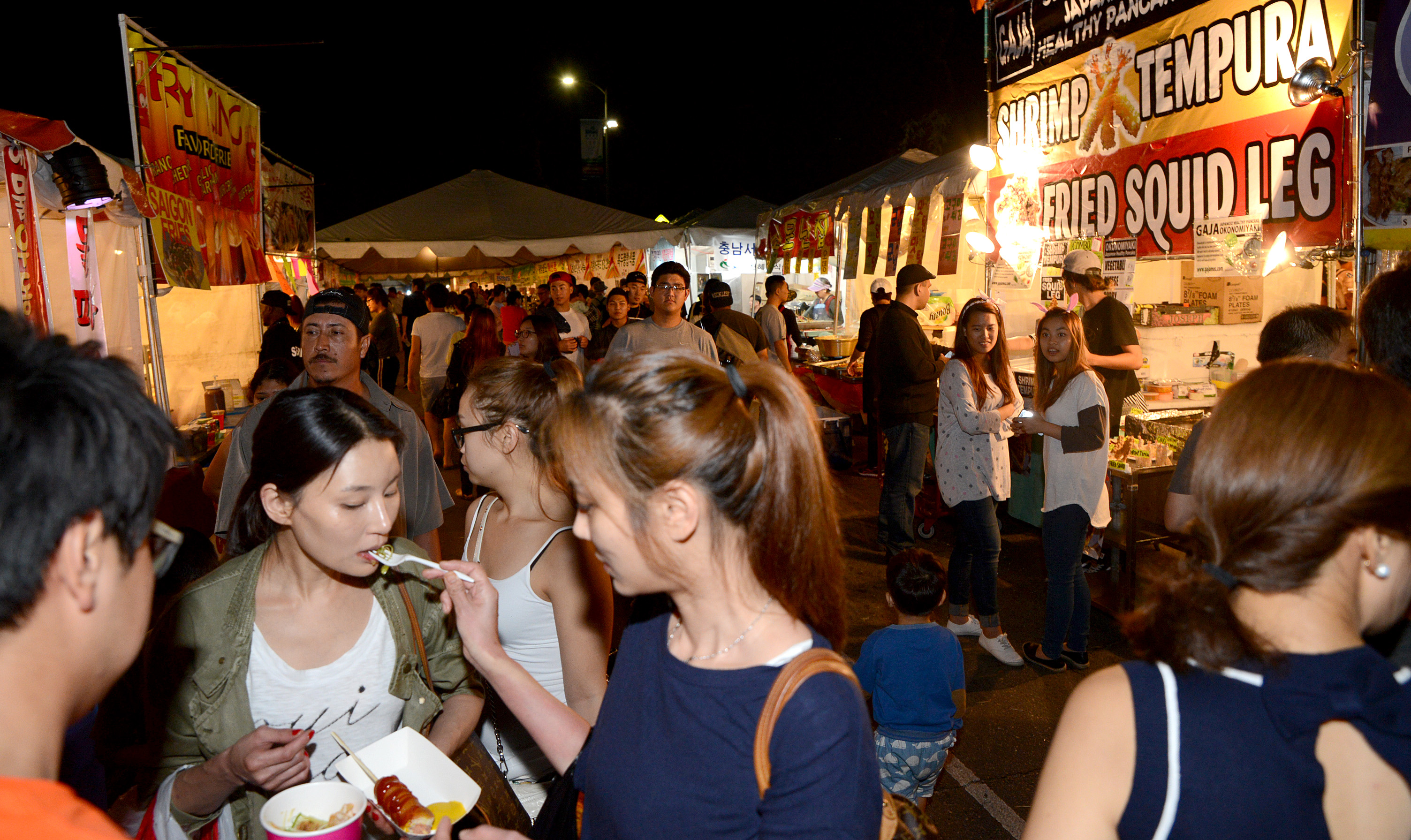 Sidney Gonzalez
Chronicle Reporter
Koreatown will be bringing the cultural vibrancy this week with it's 45th festival.
The LA Koreatown Festival will be running from Oct. 4 to Oct. 7 at Seoul International Park. Get a taste of Korea with vendors selling foods such as Mung Bean pancakes, Korean BBQ, rice cakes, and many more delicious foods. There will also be vendors with traditional Korean crafts, K-beauty products, and other Korean goods. Admission is free for the event, but there are also paid performances you can attend. Experience a new culture through this annual festival and be sure to have a good time. Performance tickets can be purchased online and all performances will be from 8-9 p.m.
Performance information and the address will be below.
Oct. 5- KSHMR ft. Verbal Jint and Bumkey
Oct. 6- DEAN ft. SAAY and Rad Museum
3250 San Marino St, Los Angeles, CA 90006